Our Board provides oversight of our research investments, programs and the organization's financial health. As dedicated volunteers, they are an essential part of our leadership team and our efforts to responsibly raise funds and awareness.
Marc Guillet
President | Board of Directors
marc@buildingstrength.org
Marc started AFBS in February of 2008 to help his daughter Ava and all people with Nemaline Myopathy. Marc is the CEO of Agile Physical Therapy, a company he founded in July of 2002. He is also the director of physical therapy for the Palo Alto Medical Foundation. Marc is on the advisory board for two medical device companies involving technological advances in treatment and rehabilitation of orthopedic and neurologic advances. Marc is a Board-certified Orthopedic Specialist. His affiliations include: American Physical Therapy Association, National Athletic Training Association, and Orthopedic and Sports Sections of the American Physical Therapy Association. He graduated from Columbia University, New York 1991.
Lyn Baier
Board Member
lyn@buildingstrength.org
Lyn's daughter, Greta, was born in 2008 and was diagnosed with Nemaline Myopathy at 20 months of age. Originally from Iowa, Lyn received her Bachelor's degree in Music from the University of Northern Iowa and then moved to New York City where she earned her Master's degree in Student Personnel Administration from New York University. Lyn has worked in Higher Education for over 25 years. Her professional work focuses on connecting students to internship and experiential education experiences and to the university. Her passion for encouraging connections carries over into her work with the NM community. She enjoys developing relationships with NM families, has served on the planning committees for several annual conferences and has hosted many summer gatherings.  These conferences and gatherings have brought in large numbers of NM families from around the world. Lyn lives with her wife, Kate, and daughter, Greta, in New York City. She enjoys going to Broadway shows, listening to podcasts and spending quiet weekends with her family at their lake house in the Catskill Mountains.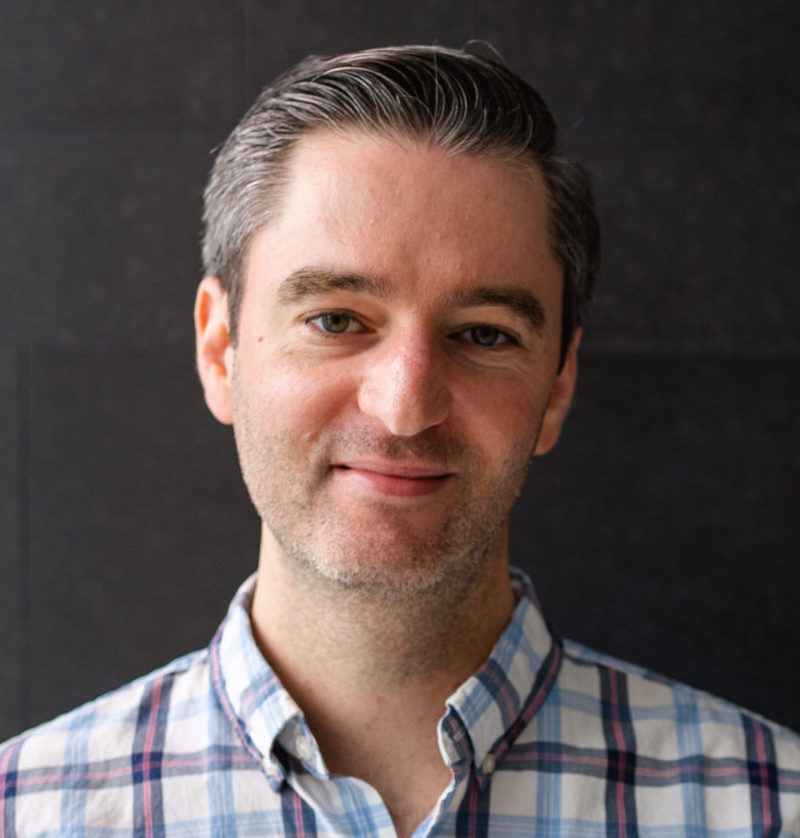 Sam Lipsick
Board Member
Sam is passionate about helping to find and fund treatments for Nemaline Myopathy, which has impacted his family. Sam is a growth equity investor at Warburg Pincus, where he focuses on investing in technology companies. He is a Board Director of Assent Compliance, a Board Observer of BetterCloud, and was involved in Warburg Pincus' investments in Gordian and ConstructConnect. Prior to joining Warburg Pincus, Sam was a growth equity investor at General Atlantic. He received a B.A. in Economics from Stanford University and an M.B.A. from Harvard Business School, where he was a Baker Scholar. Sam lives in New York City, with his wife, son and daughter.
Matt and Kelly Lloyd
Treasurer | Board Members
Matt and Kelly live in Dallas, Texas, where Matt works as a complex commercial litigation attorney and Kelly recently left her longtime job as a health insurance underwriter to become a stay at home mom. Matt and Kelly met at Kansas State University and got married shortly after graduation in 2009. Matt graduated summa cum laude with B.S. degrees in Philosophy and Political Science, while Kelly graduated cum laude with a B.S. in Mathematics. Matt received his J.D. in 2012 and accepted a job in Dallas, Texas at the international law firm Akin Gump Strauss Hauer and Feld. Matt and Kelly have lived in Dallas since 2012, where Matt will soon celebrate 10 years at Akin Gump and Kelly just left her job of over 12 years. Matt's legal practice includes all facets of litigation, with a focus on securities litigation and a significant commitment to pro bono work. Matt and Kelly have two young children. Their son Grayson turns five in August, and their daughter Audrey just turned three in March. Audrey was born with Nemaline Myopathy, which was confirmed via muscle biopsy around the time she was 8 months old. Despite frequent doctor and hospital trips as an infant, Audrey is in great overall health. She is sociable and hilarious. Grayson is relentlessly curious and incredibly sweet, especially toward his little sister.
Guilherme and Leticia Machado
Board Members
Guilherme and Leticia met in 2002 as business undergrad students. Guilherme has worked in several Private Equity firms and, after graduating from Wharton in 2012, he joined his family business (an animal healthcare company). Leticia, also a Wharton grad, worked as a strategic consultant and in real estate before returning to freelance consulting. They live in Sao Paulo, Brazil, with their two daughters – Maria Luisa (born in 2017) and Cecilia (born in 2018). 
Cecilia was diagnosed with NM (gene KHLH40) when she was 3 months old through genetic testing, after a 2-month period at NICU and discharged only due to a home care setting. Their lives have changed and many challenges were faced, especially during her first 2 years (but it is never a settled battle). They found wonderful community members online from different countries that helped them on care protocols for Cecilia, and they were connected to AFBS by donating to celebrate Cecilia's 1st birthday. They were greatly surprised with the work done by AFBS and decided to put their effort to amplify the Foundation's impact with their family donation, an annual fundraising campaign for their friends to participate, and also by actively working as board members. Not only do they expect to provide a treatment/cure for such a challenging condition as NM, but most of all they hope both their daughters are proud of their personal effort to fight against Cecilia's life threatening condition.
Boris Shimanovsky
Board Member
boris@buildingstrength.org
Boris' daughter, Liv has NM and he plans to change that.  Boris has been an executive at multiple technology companies and currently serves as CTO at ZipRecruiter.
Boris holds a BS in Physiological Science and an MS in Computer Science, both from UCLA, where he published a paper on hiding data in DNA and also won an award for research involving heart attacks and chaos theory.  He put himself through school working night shifts as an ambulance driver. Boris lives in Los Angeles with his badass wife and three amazing children. He is a lousy philosopher, a mediocre poet, and will someday become a great chef.
Sharon Fiedler Shimanovsky
Secretary | Board Member
sharon@buildingstrength.org
Sharon held her first fundraiser for AFBS in 2013, a few months after her 7 month old daughter, Liv, was diagnosed with Nemaline Myopathy.  She has raised over $500,000 for NM research and is determined to raise more until there is treatment that truly betters the lives of those living with the disease. When Sharon was pregnant with her second son, she was diagnosed with stage III breast cancer, which she beat.  Nemaline Myopathy is next.
Prior to becoming a mother, Sharon practiced law at Greenberg Glusker, LLP and subsequently joined her family's real estate business.  She was named one of Los Angeles Magazine's "super agents"  her first year.  She earned a B.A. from U.C.L.A. with departmental highest honors and a J.D. from U.C. Davis where she was a law review editor.  Her law review article was selected for publication in 1999.  She lives in Los Angeles with her husband and three children.